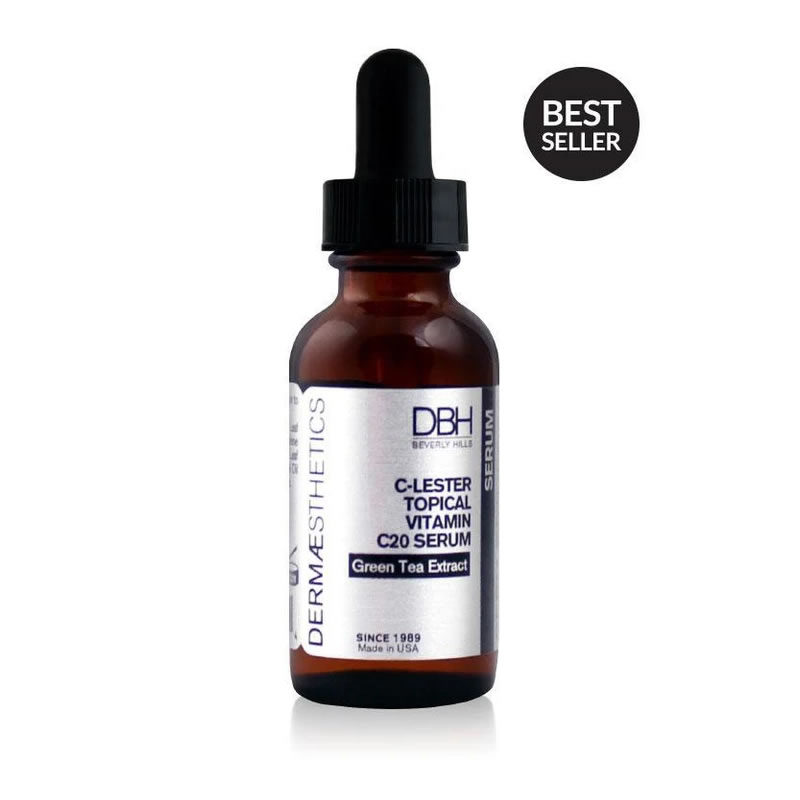 C-Lester Topical Vitamin C20 Serum
This is our best-seller anti-aging serum that lessens the look of dark spots while also lifting the skin of wrinkles. This serum works as a natural collagen starter in order to help the skin create collagen and prevent wrinkles. It also helps lighten and even skin tone. This lightweight serum truly helps restore youth and prevent aging happening too soon.
Price: $155
Size: 1 oz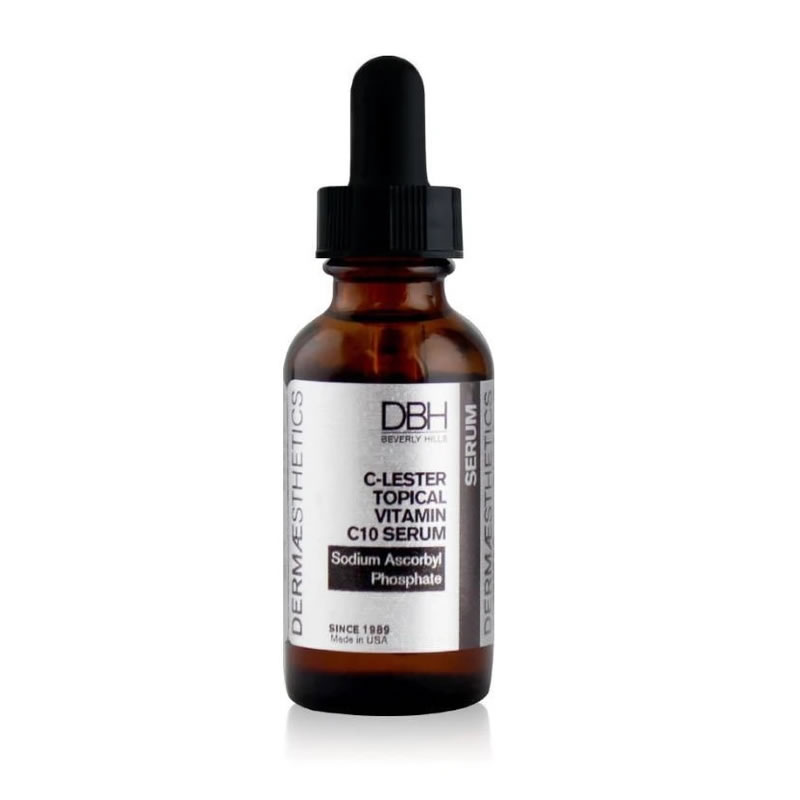 C- Lester Topical Vitamin C10 Serum
A unique formulation of Vitamin C that targets to resolve even skin tone and protection against free radicals. With an abundant amount of Hyaluronic Acid to maintain moisture levels and skin elasticity, the L-Ascorbic Acid (Vitamin C), known to target and prevent future discoloration and premature aging is highlighted to provide a fresh new you.
Price: $119
Size: 1 oz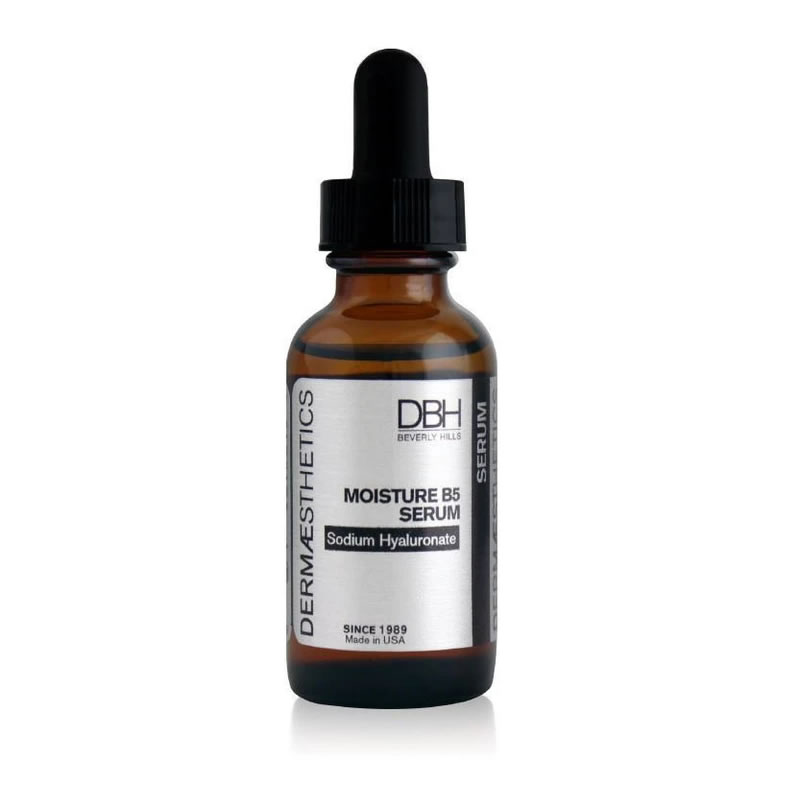 Moisture B5 Serum
The Dermaesthetics Moisture B5 Serum is a concentrated, moisturizing serum formulated with Vitamin B-5 Complex to supply dry, tight, sensitive skin with hydration properties while improving upon skin strength. A high concentration of Co-Q10, known to combat premature aging caused by free radicals, is used to help provide a healthy sensation of skin fitness.
Price: $95
Size: 1 oz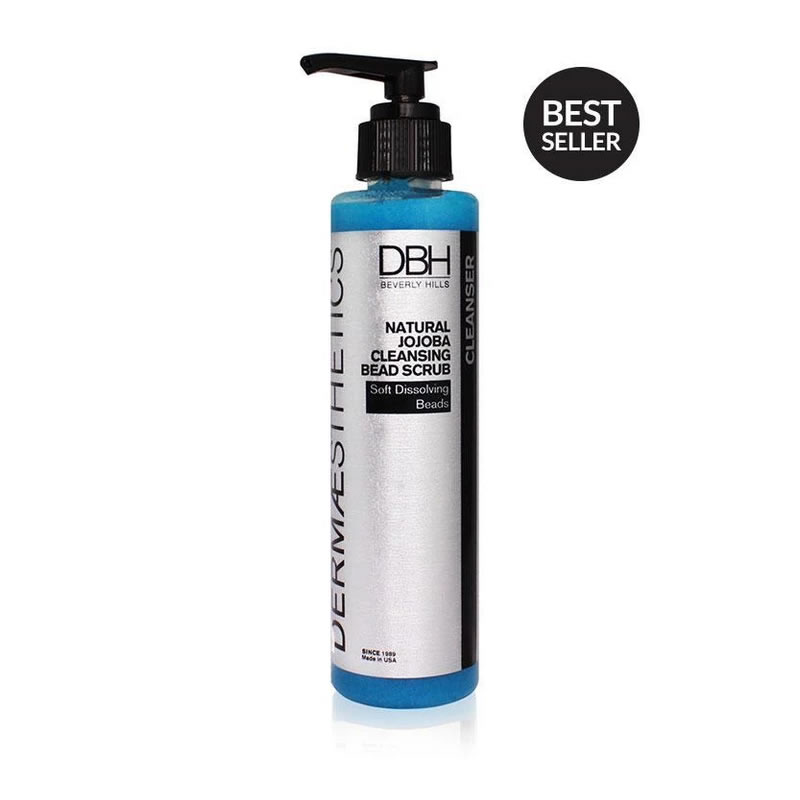 Natural Jojoba Cleansing Bead Scrub
The Natural Jojoba Cleansing Bead Scrub gently massage away rough, dry skin as pores are unclogged and skin is lightly moisturized. Unlike other granular and mechanical scrubs, the natural Jojoba Oil beads melt away leaving a smooth and conditioned complexion without microabrasions or irritation. Enriched with Aloe Barbadensis, the Jojoba Cleansing Beads also heal and soothe damaged skin. Suitable for all skin types. Aids in the prevention and correction of Keratosis Pilarus, Folliculitis Barbae, and other minor skin congestion.
Price: $66
Size: 6 oz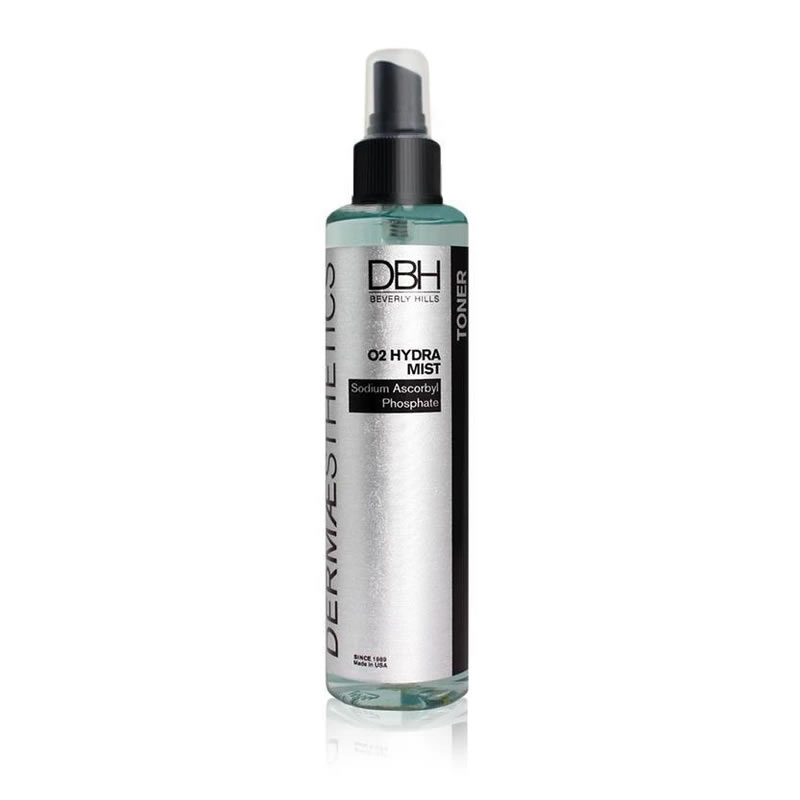 O2 Hydra Mist
The O2 Mist is a calming spray mist made to maximize oxygen circulation and allow the skin to breathe easier. With natural ingredients such as Witch Hazel, Mineral Concentrate, and Aloe Vera, the O2 Mist invigorates the skin while creating a protective barrier against further environmental assault caused by temperature extremes, pollution, irritating cosmetic products, harsh detergents, chemical exposure, stress, or hormonal factors. Allantoin and Panthenol also allow for rapid healing and moisturizing. Together, the O2 mist is an excellent moisturizing and antioxidant toner that can be used daily or post peel.
Price: $54
Size: 6 oz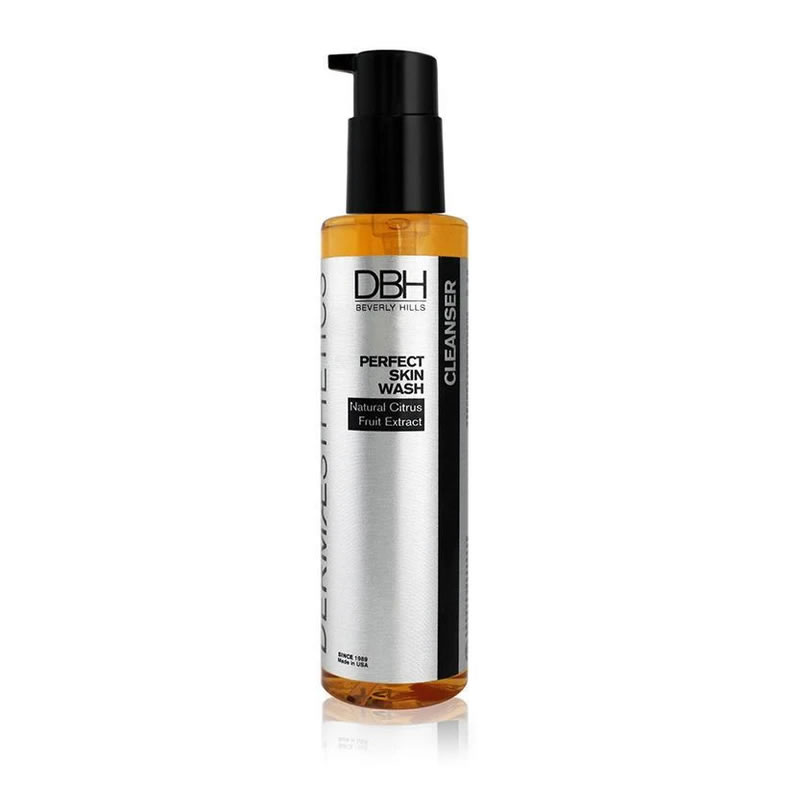 Perfect Skin Wash
The Perfect Skin Wash is a daily sensitive skin wash made specifically for oily to normal skin behavior. This cleanser is filled with natural extracts to provide and ensure a pure wash and effective nutrient distribution to the skin. With Orange, Lemon, Tangerine, and Grapefruit Extract providing the skin with antioxidants to fight free radicals and Shea Butter are known for its reinforcing moisture to lock barrier, this cleanser is a daily necessity. In addition, Menthol for its soothing traits is infused with Bergamot Oil to help to clear away toxins.
Price: $54
Size: 6 oz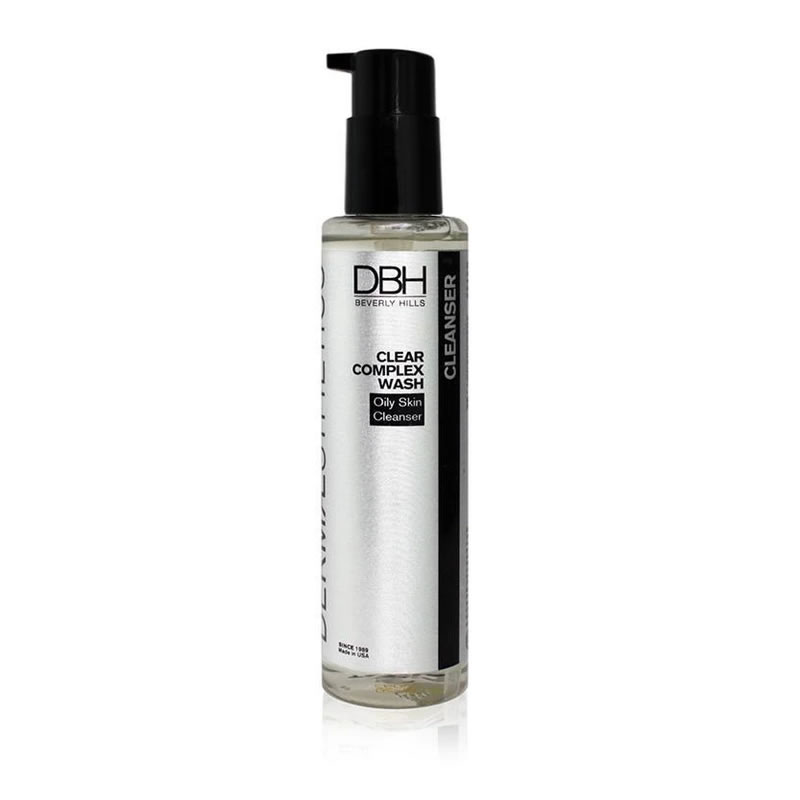 Clear Complex Wash
Clear Complex Wash is formulated with a potent concentrate of Niacinamide and other antibacterial ingredients. Clear Complex wash helps not only to eliminate surface bacteria but also reduces irritation. Oil production is balanced as skin is left feeling fresh, soft and purified
Price: $54
Size: 6 oz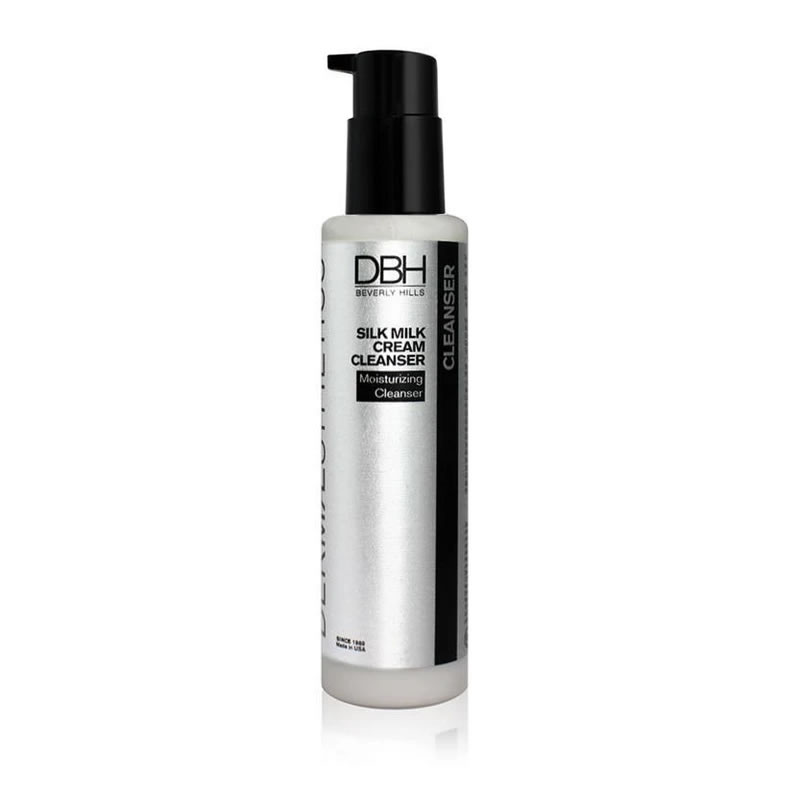 Silk Milk Cleanser
The Silk Milk Cleanser is specially formulated for hypersensitive and drier skin types. This extremely light and gentle cleanser is great for post-peel treatment and daily use. With natural Safflower, Aloe Vera, and Tocopherol, this product protects and soothes skin damaged by pollution, irritating cosmetic products, harsh detergents, chemical exposures, stress, poor diet or hormonal factors. Silk Milk is easy to rinse off and leaves no irritating residue.
Price: $54
Size: 6 oz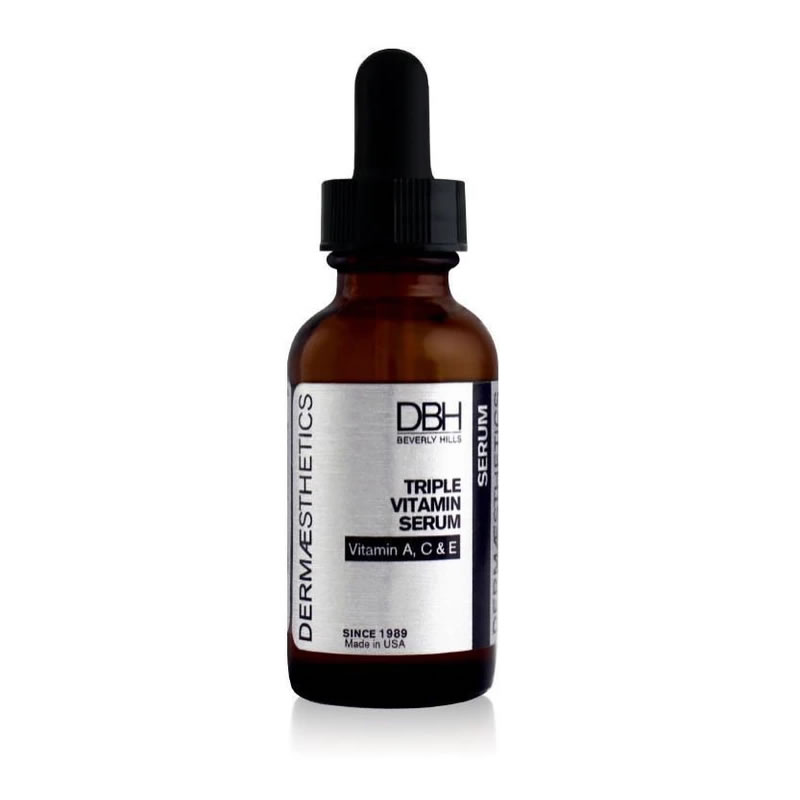 Triple Vitamin Serum
An exclusive Dermaesthetics PowerBlend serum that targets dull, lifeless skin regardless of skin type by delivering Vitamin A to promote cellular turnover, Vitamin B for its moisturizing benefits, and Vitamin C for its brightening and collagen-producing ability. The Triple Vitamin Serum is the perfect solution for all skin types and maintains healthy, moisturized, and brighter skin.
Price: $119
Size: 1 oz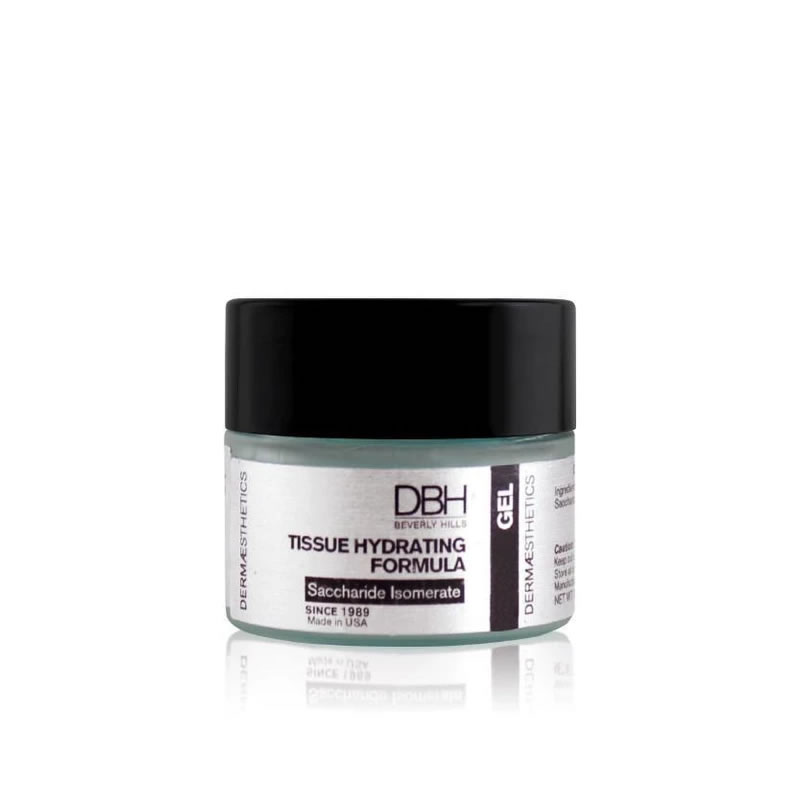 Tissue Hydrating Formula
Developed for oily and acne-prone skin types in need of balance, the Tissue Hydrating Formula is a light, hydrating gel. A Dermaesthtics PowerBlend of Saccharide Isomerate and Safflower Oil are known to nourish and condition the skin while creating an overall intensive moisture barrier against dehydration without a greasy after-feel.
Price: $54
Size: 1 oz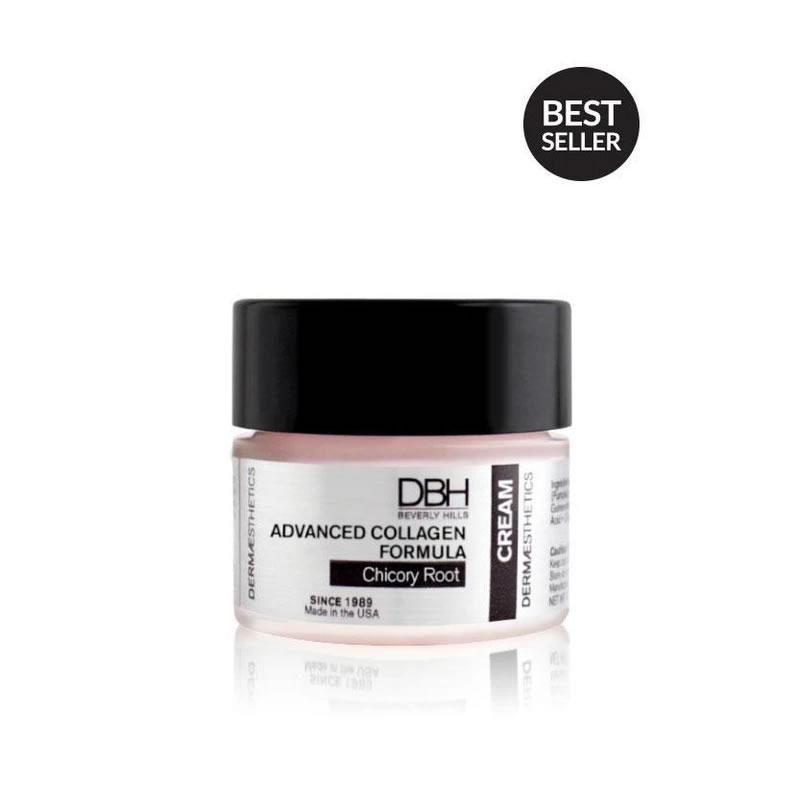 Advanced Collagen Formula
This is one of our best selling anti-aging creams. It helps rebuild and protect the skin's structure. This moisturizer is proven to lift and firm the skin while also helping start skin repair and collagen production.
Price: $95
Size: 1 oz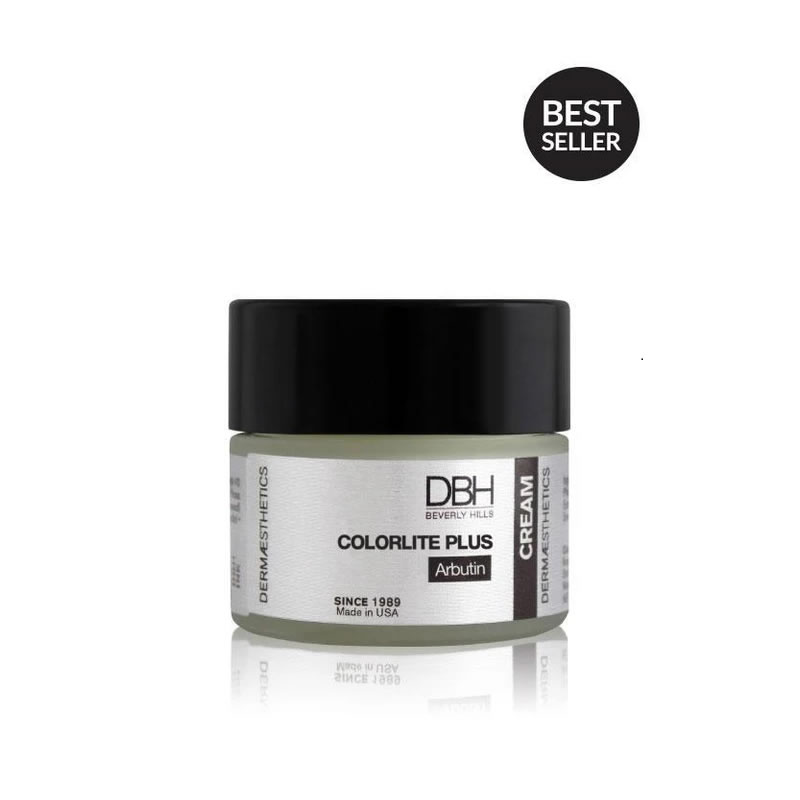 Colorlite Plus
The Colorlite Plus is Dermaesthetics' signature lightening and brightening cream. Enhanced with Arbutin and Dermaesthetics' exclusive Whitening Plus PowerBlend Formula, Colorlite's effectiveness can be seen as quickly as 14 days and within the normal skin cycle of approximately 28 days. Containing several tyrosinase inhibitors, the Colorlite Plus is formulated to aid in the prevention of excess melanin production. As the heart of the Color Correction System, Colorlite Plus unveils a clear and even-toned complexion.
Price: $119
Size: 1 oz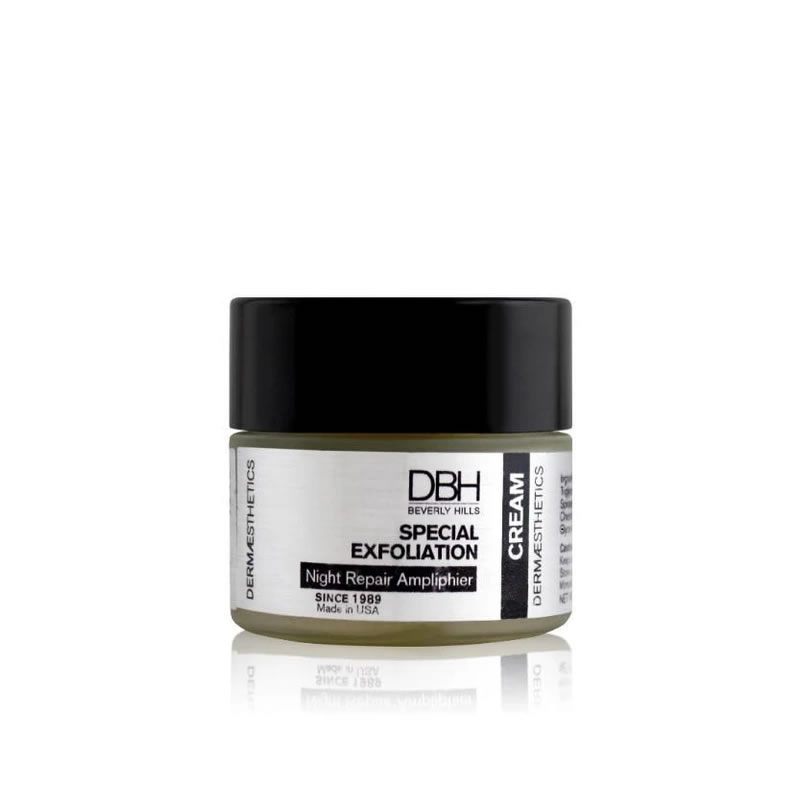 Special Exfoliation PM Resolve
A night treatment cream used during the skin's natural repair cycle, Special Exfoliation Cream aims to encourage accelerated cell turnover, lift away uneven pigmentation, and smooth the texture of the skin. Cell regeneration is accelerated as the skin is nourished with essential moisturizers. Vibrant, luminescent skin is unveiled.
Price: $102
Size: 1 oz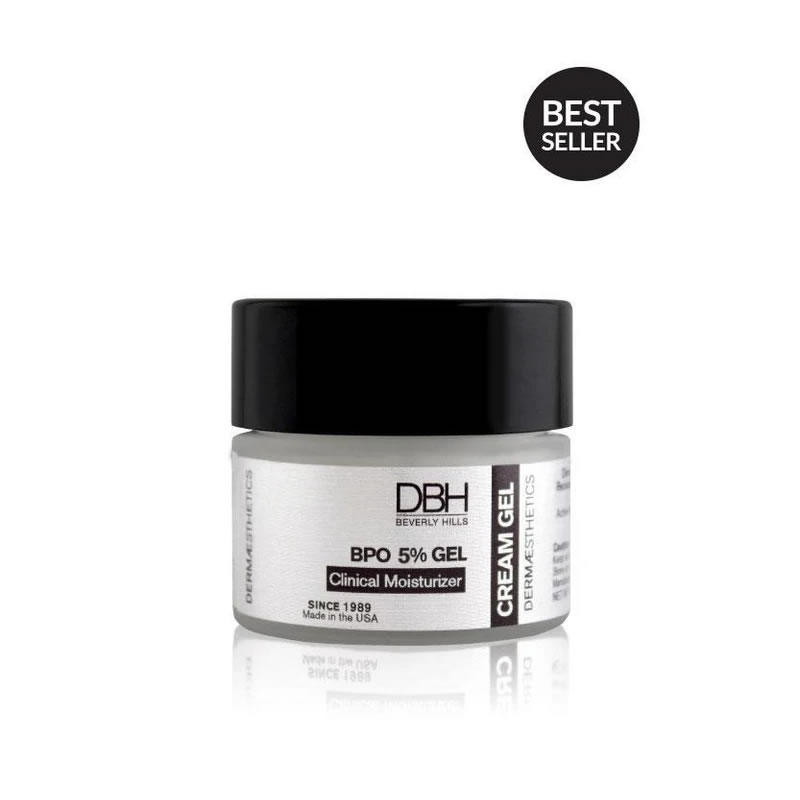 BPO 5% Gel
An extremely effective spot treatment used on troubled or acneic areas, this powerful benzoyl peroxide gel sold in 2 strengths and is an organic compound that is well known for its acne-fighting properties. Benzoyl Peroxide strips away the build-up of dead skin cells and sebum that has collected in the pores congesting the skin and causing acne. When applied to affected skin areas, benzoyl peroxide releases oxygen that is able to reach deep inside the clogged pore to break down the skin and sebum plug. As both an antibacterial and antiseptic agent that quickly and easily kills acne-causing bacteria, this treatment will leave skin clearer and fresher. Use for Spot Treatments Only.
Price: $37.50
Size: 1 oz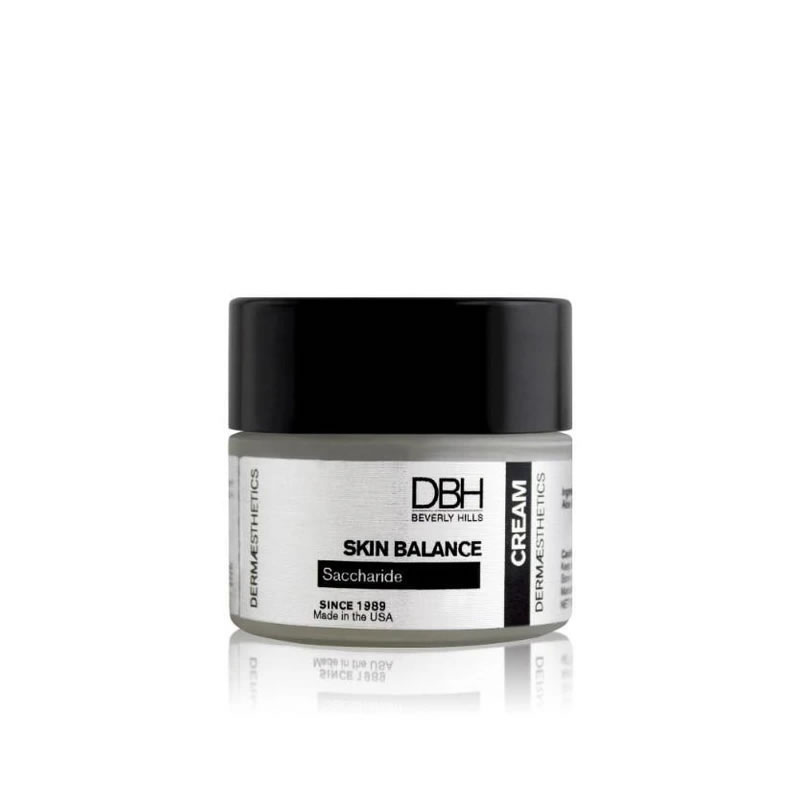 Skin Balance Cream
Formulated for acne-prone, troubled skin and oily skin types, the Skin Balance aims to even out skin texture and balance sebum activity with the use of triclosan. Panthenol and Aloe Vera provide light hydration to the skin and enhance barrier function, to normalize the skin by delivering moisture to normalize the skin. Vitamin C provides natural antioxidants and a bright, even complexion.
Price: $54
Size: 1 oz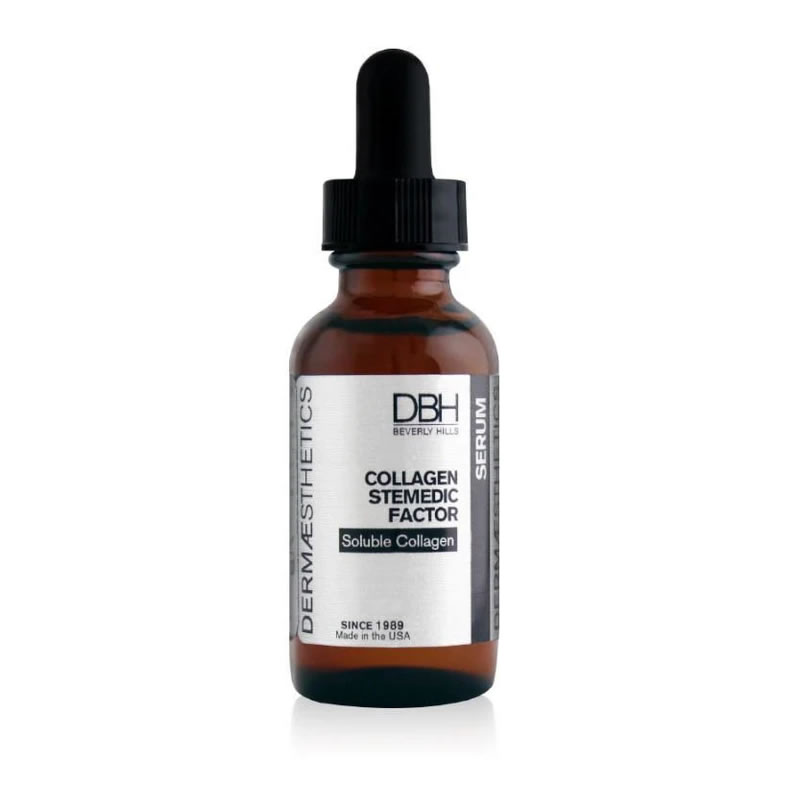 Collagen Stemedic Serum
Collagen Stemedic Serum aids to plump and firm skin, while offsetting the gradual loss of the skin's vital structure. Exclusive Dermaesthetics PowerBlend of hydrating Panthenol, Hyaluronic Acid and Vitamin E work together to initiate the repair of damaged skin cells and cellular regeneration to unveil a lifted, youthful complexion.
Price: $118
Size: 1 oz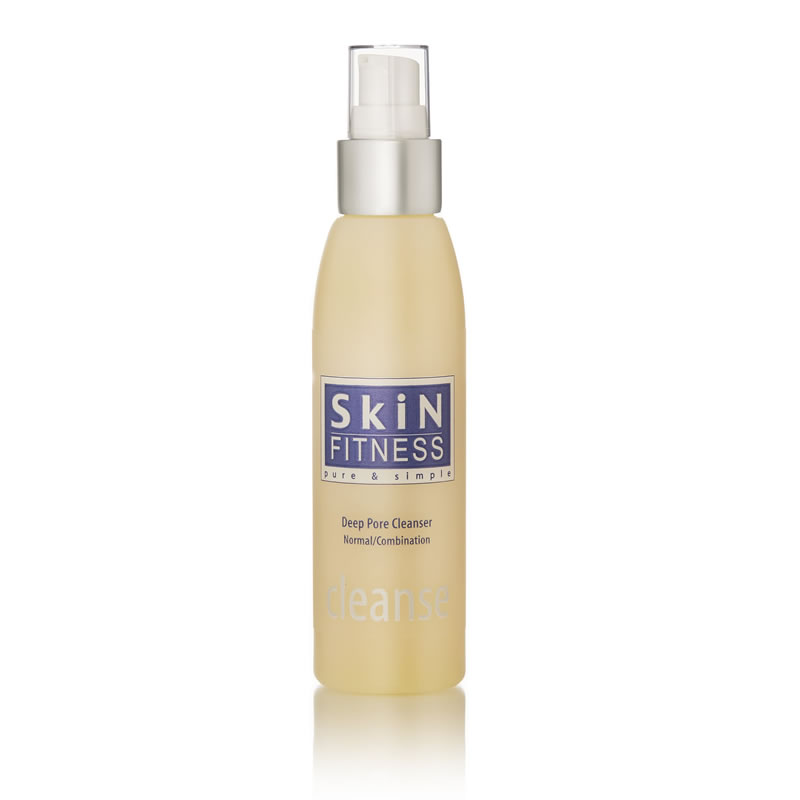 Deep Pore Cleanser Normal/Combination Skin
Remove impurities and protect skin with this all-natural, sodium lauryl sulfate free, deep pore cleanser. This naturally lathering cleanser removes all traces of impurities with skin protective ingredients.
Price: $36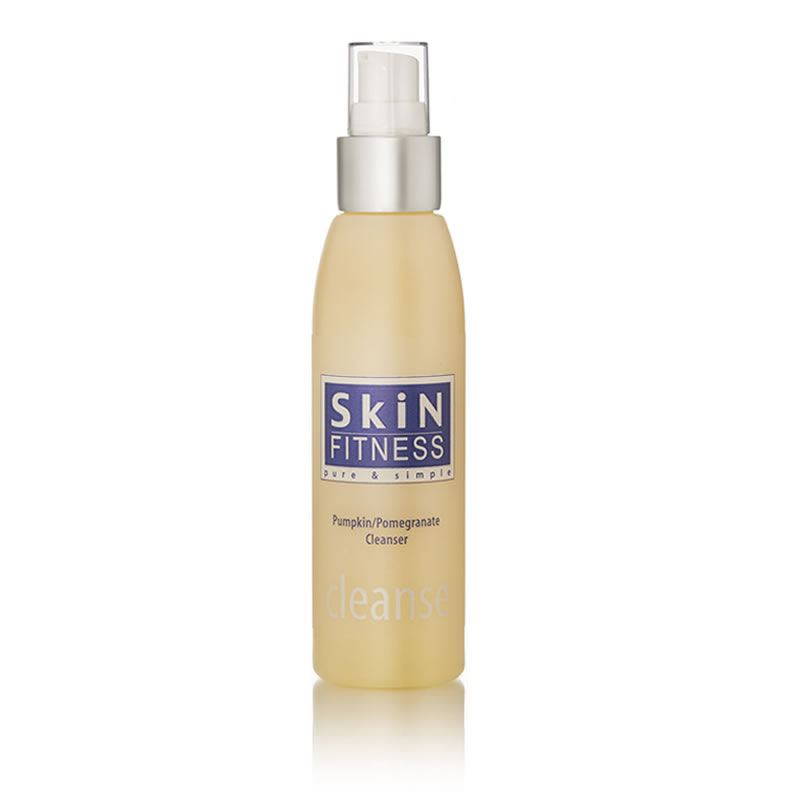 Deep Pore Cleanser Pumpkin / Pomegranate
A luxurious cleanser with pumpkin oil for cell renewal and antioxidants from pomegranate oil to soften and hydrate skin. This cleanser naturally foams for a deep pore cleanse that is sure to protect and leave skin soft and hydrated.
Price: $36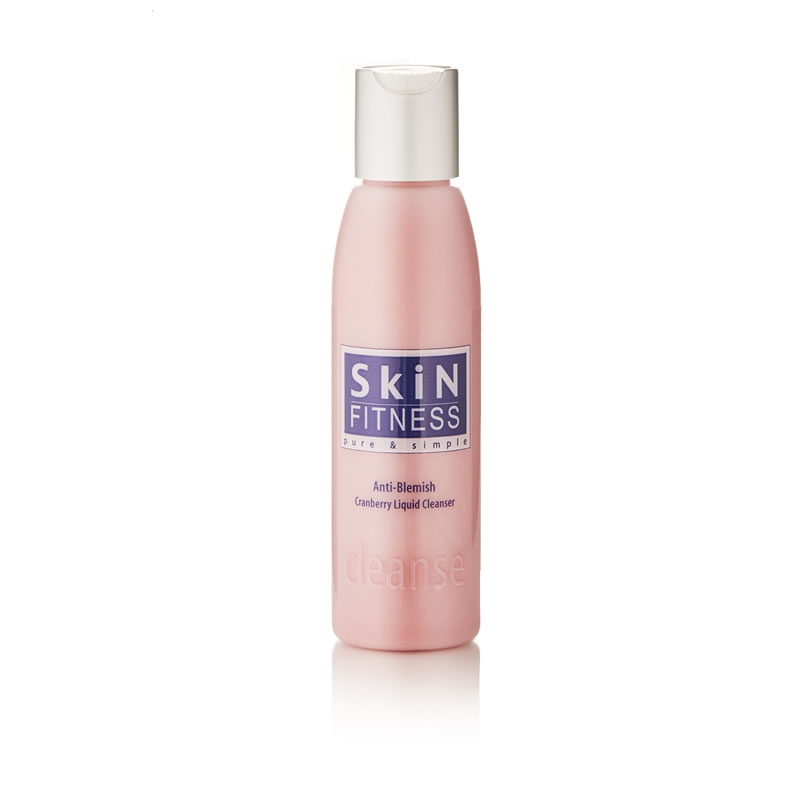 Anti-Blemish Cranberry Liquid Cleanser
Treats acne and oily skin with an all-natural combination of cranberry, sulfur and salicylic acid for intensive cleansing and anti-bacterial action to promote clear skin.
Price: $36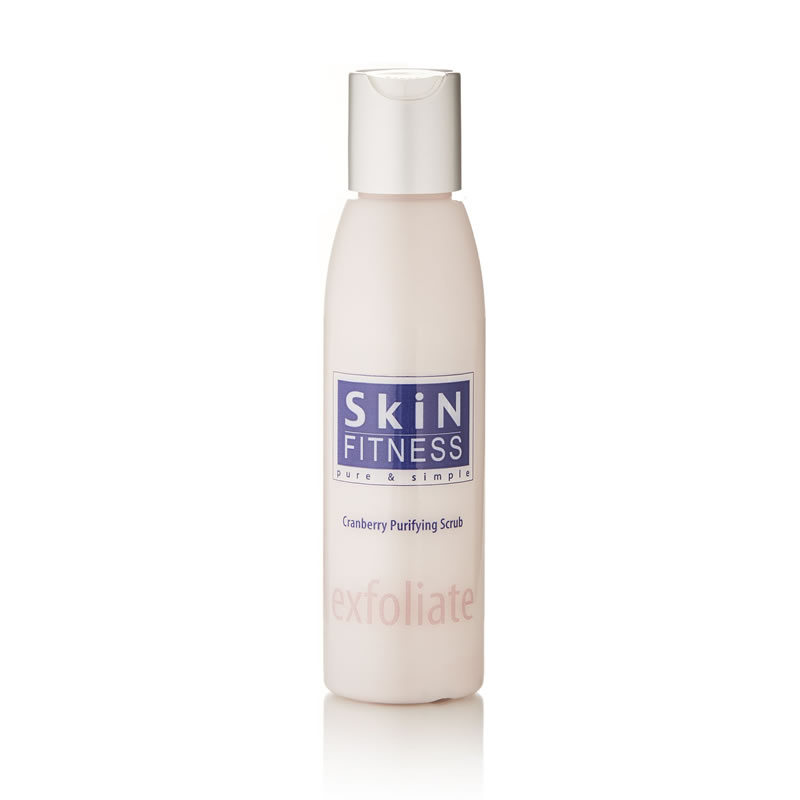 Cranberry Purifying Scrub
A natural and gentle exfoliant containing cranberry, jojoba beads and organic zeolite minerals to refine and detoxify the skin for a smoother appearance.
Price: $36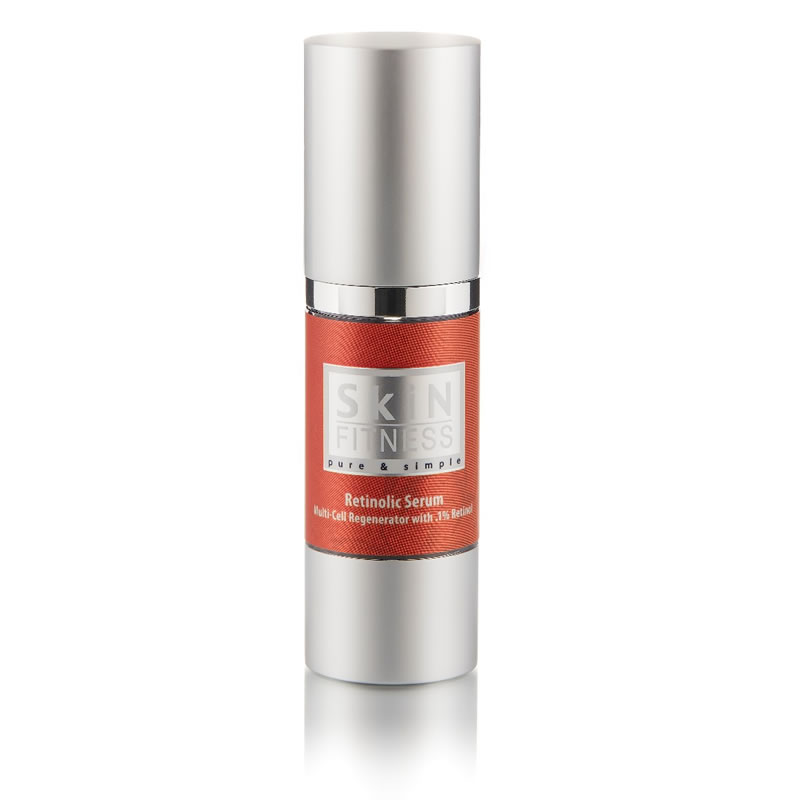 Retinolic Serum
Is formulated with a high concentration of encapsulated retinol, Longevicell® and Adaptonyl. It uses a time-released delivery system that disperses the retinol at its peak activity for skin renewal. Scientifically formulated by integrating holistic and biotechnological innovation to accelerate the skin's renewal process and prevent the breakdown of collagen-keeping skin smooth and supple.Controls excess oil while clarifying the skin.
Price: $36
Size: .5 oz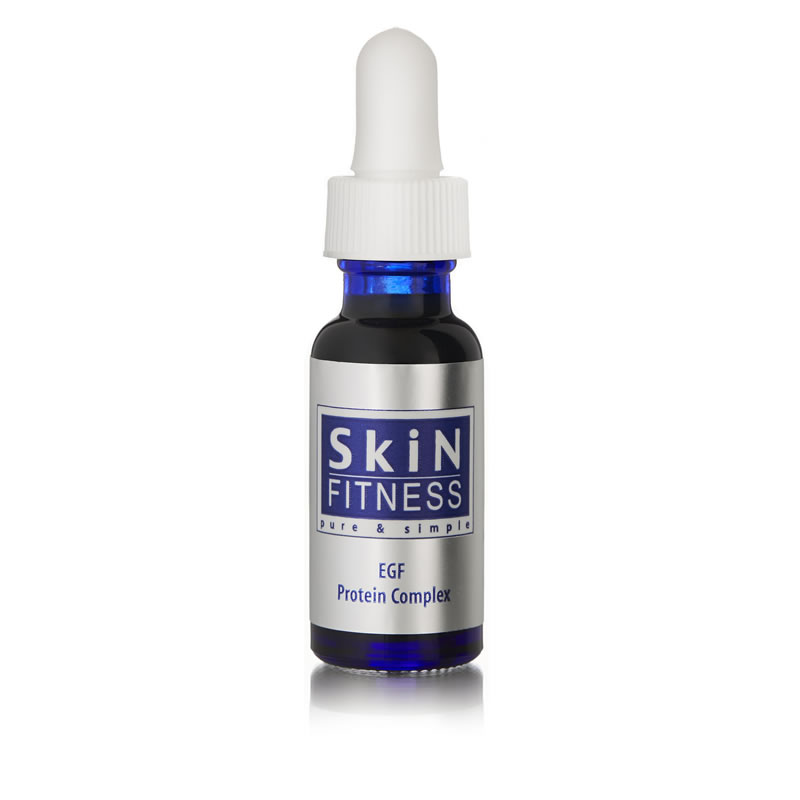 EGF Protein Complex
This potent amino complex stimulates the formation of new healthy cells. It repairs and hydrates the skin, keeping it soft and supple for a more youthful appearance. Recommended for use after peels, laser resurfacing and acne therapy.
Price: $28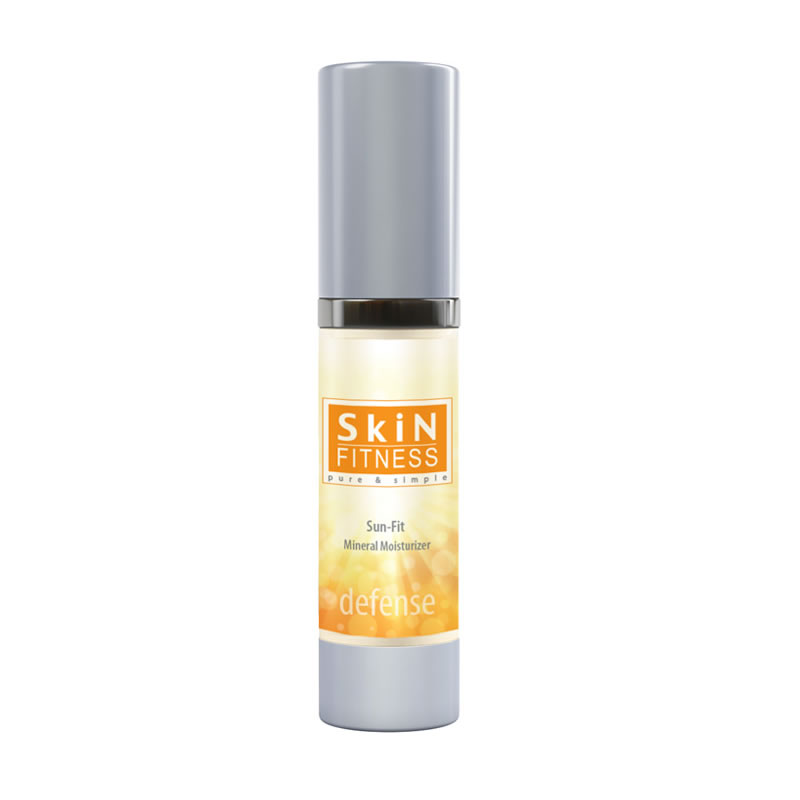 Sun-Fit Mineral Moisturizer
Sun-Fit a moisturizer with high-performance minerals provides chemical free skin defense utilizing the best natural ingredients that keep your skin summer fit!
Price: $32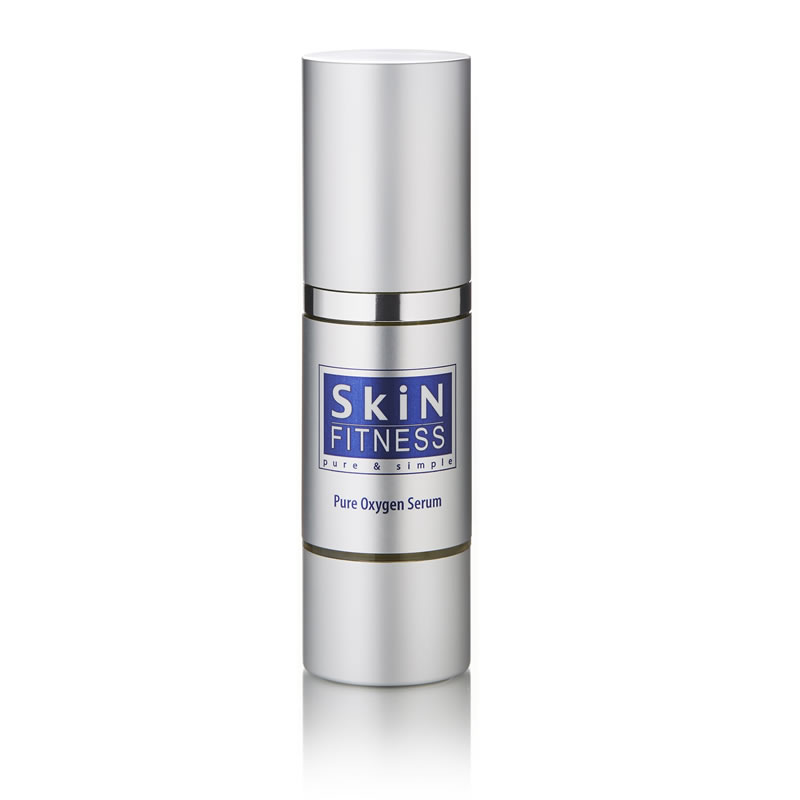 Pure Oxygen Serum
A breath of fresh air for your skin. Pure ozone is infused into squalane delivering a vital supply of non-chemically derived oxygen to your skin, energizing, purifying and radiating a more youthful appearance. For all skin types. Skin's oxygen content is increased by 100%. Wrinkle depth appearance reduced by 40%
Price: $30
Size: 1 oz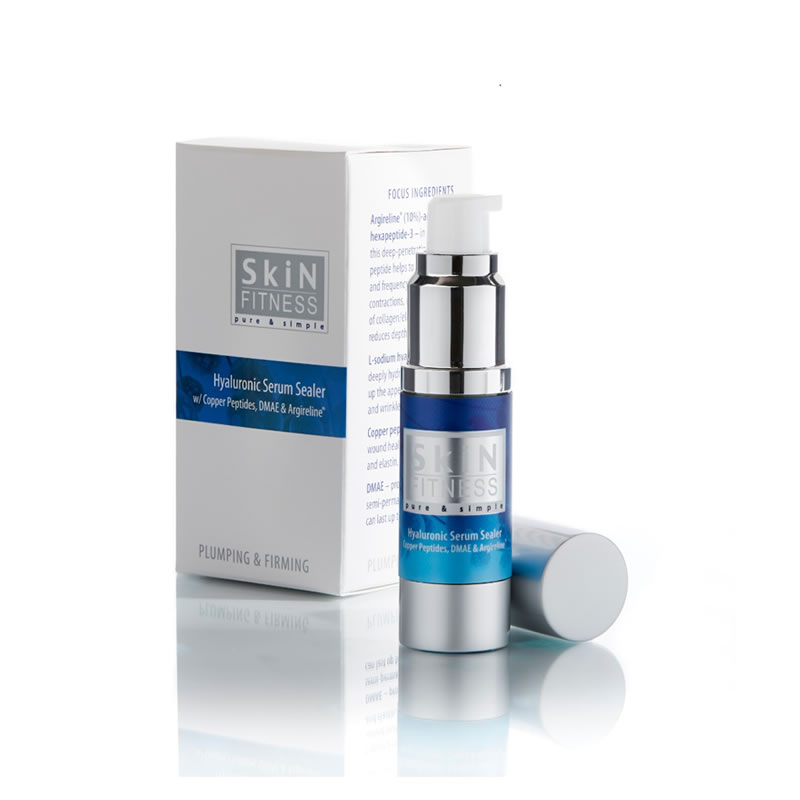 Hyaluronic Serum Sealer with DMAE & Copper Peptides
This ultra hyaluronic acid (50%) concentrate serum is readily absorbed deep into the skin for intense hydrating and plumping effects. Hyaluronic acid is concentrated with argerline (wrinkle relaxing peptide), copper pep – tides and DMAE to strengthen elasticity, reducing the appearance of wrinkling and skin thinness.
Price: $60
Size: .5 oz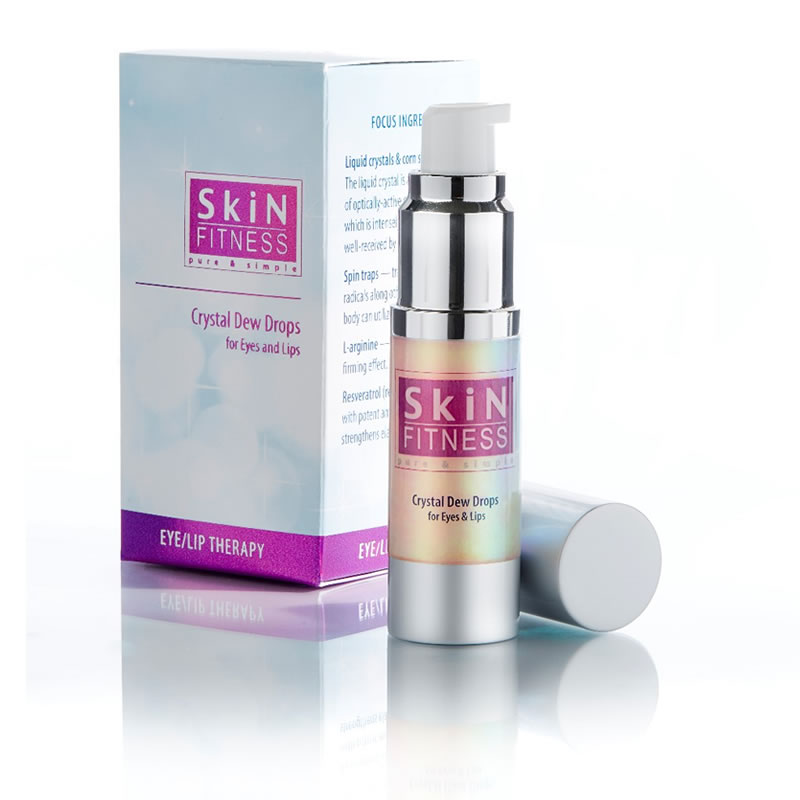 Crystal Dew Drops For Eyes & Lips
This advanced technology of liquid crystal extraction from corn silk delivers crystal energy within the cells to deeply hydrate, nourish, firm and protect the delicate tissue of your eye and lip area. L-arginine, with its superb ability to firm and retexturize, makes this treatment achieve optimum results. Visible difference in smoothness and firmness! Amazingly dewy eyes and lips!
Price: $96
Size: .5 oz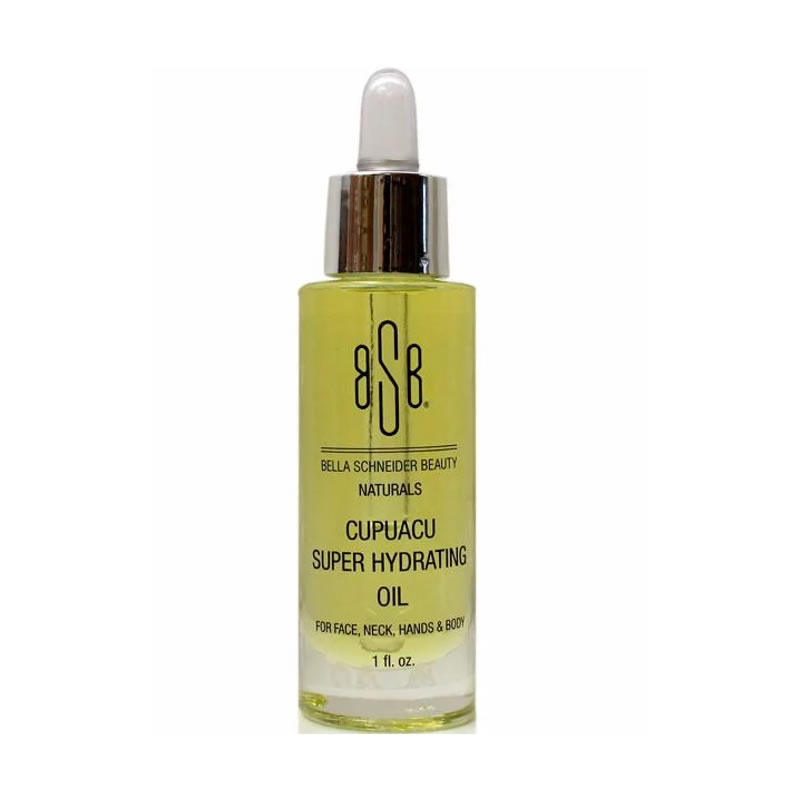 BSB NATURALS Cupuacu Super Hydrating Oil
This decadent and smooth oil is loaded with coconut that restores the skin. Promotes skin elasticity and hydrates with Cupuacu butter and Jojoba oil. Strengthens the skin.
Price: $65
Size: 1 oz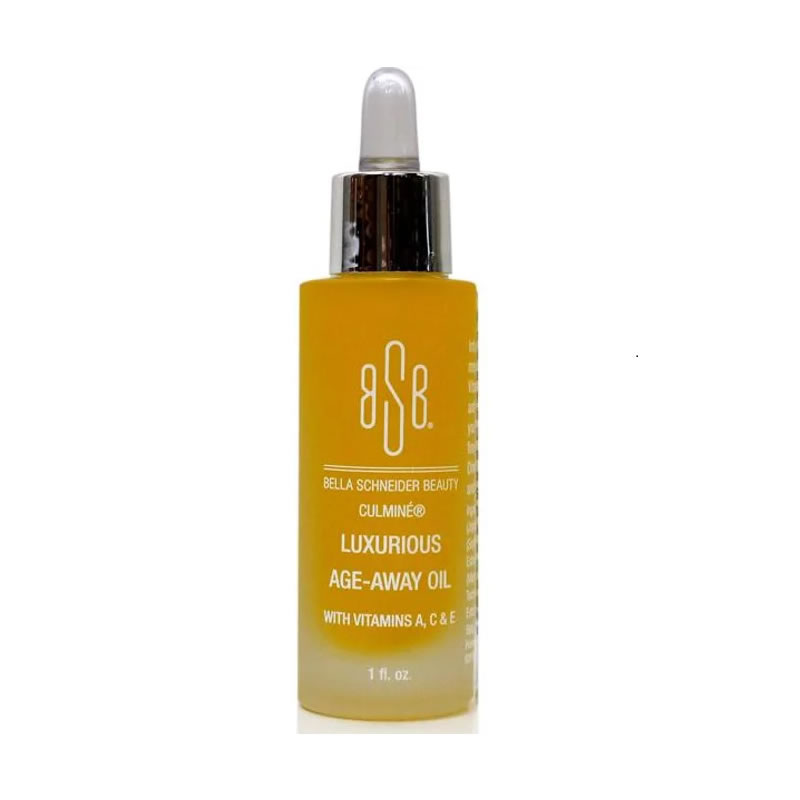 BSB CULMINÉ® Luxurious Age-Away Oil
This luxorious oil blend beautifully promotes skin health and youth. Fights off signs of aging and is highly moisturizing. Improves the appearance of fine lines and wrinkles.
Price: $65
Size: 1 oz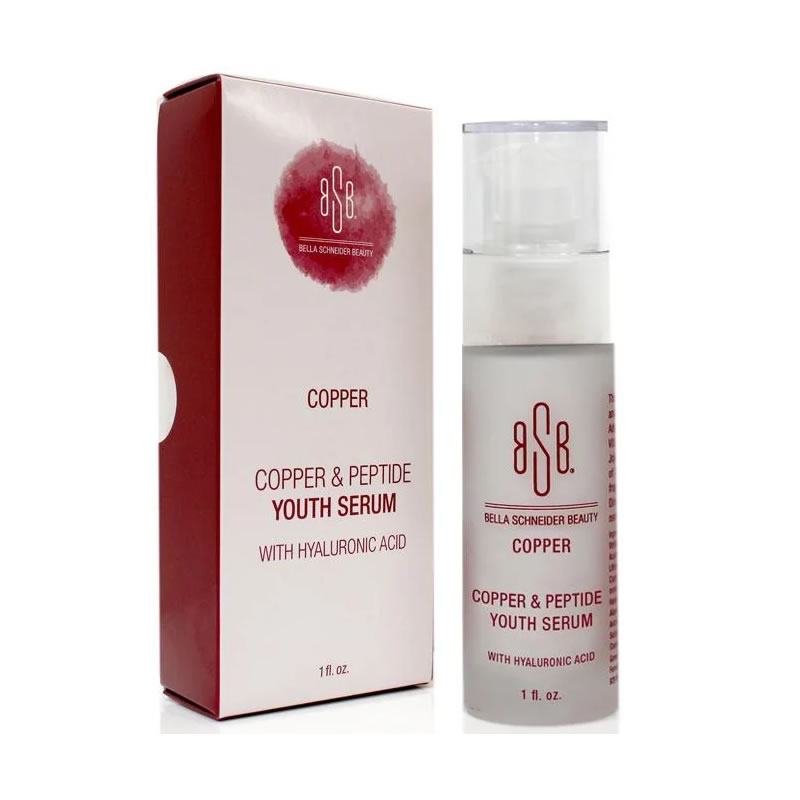 COPPER & PEPTIDE YOUTH SERUM WITH HYALURONIC ACID
Advanced peptides including pigment-evening Palmitoyl pentapeptide, dark-circle-fighting Haloxyl and wrinkle-relaxing Argireline, dramatically soften fine lines and promote elastin and collagen formation. Creates gorgeous skin with improved tonality and texture.
Price: $68
Size: 1 oz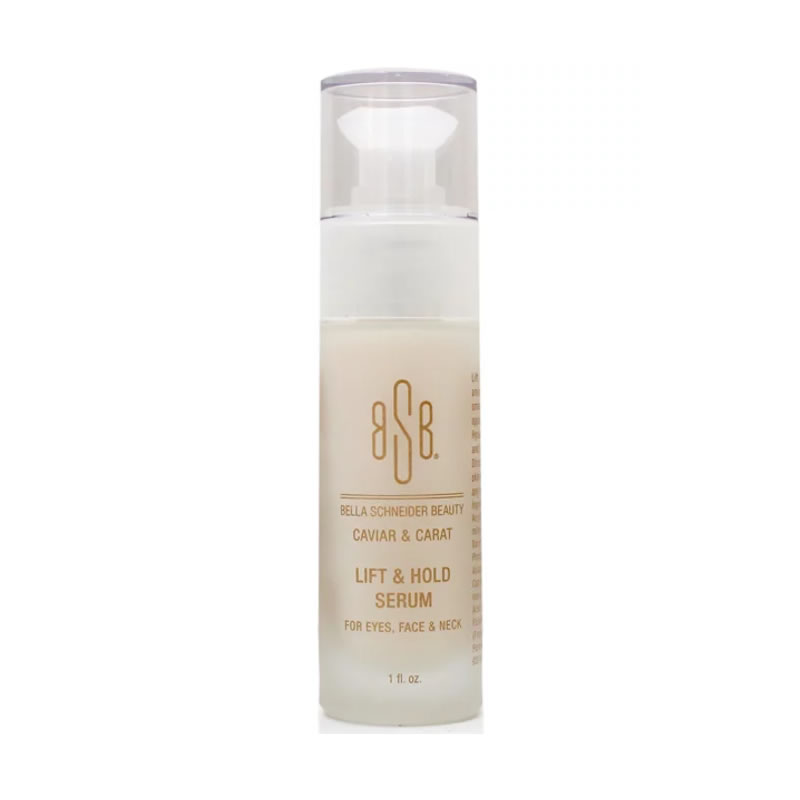 CAVIAR & CARAT LIFT & HOLD SERUM
A decadent serum that harnesses powerful ingredients including amino-acid Proline and Albizia Julibrissin with Darutoside to instantly smooth, tone and lift the eye, face and neck areas for a younger appearance.
Price: $68
Size: 1 oz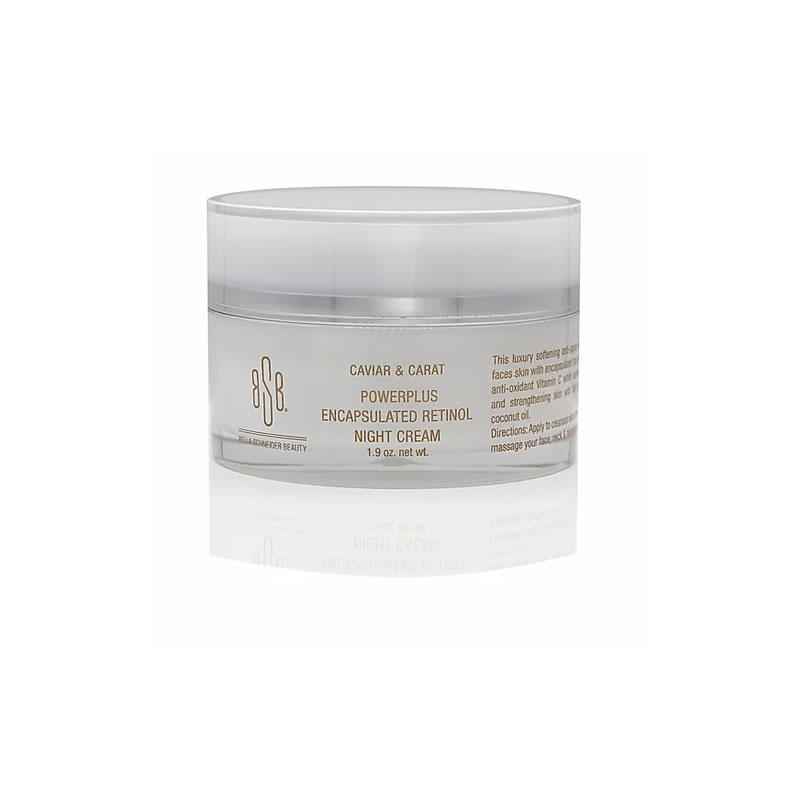 CAVIAR & CARAT POWERPLUS ENCAPSULATED RETINOL NIGHT CREAM
This luxury softening anti-aging night cream resurfaces skin with encapsulated (top quality) Retinol and anti-oxidant Vitamin C while supremely rehydrating and strengthening skin with fatty amino acids and coconut oil.
Price: $75
Size: 1.9 oz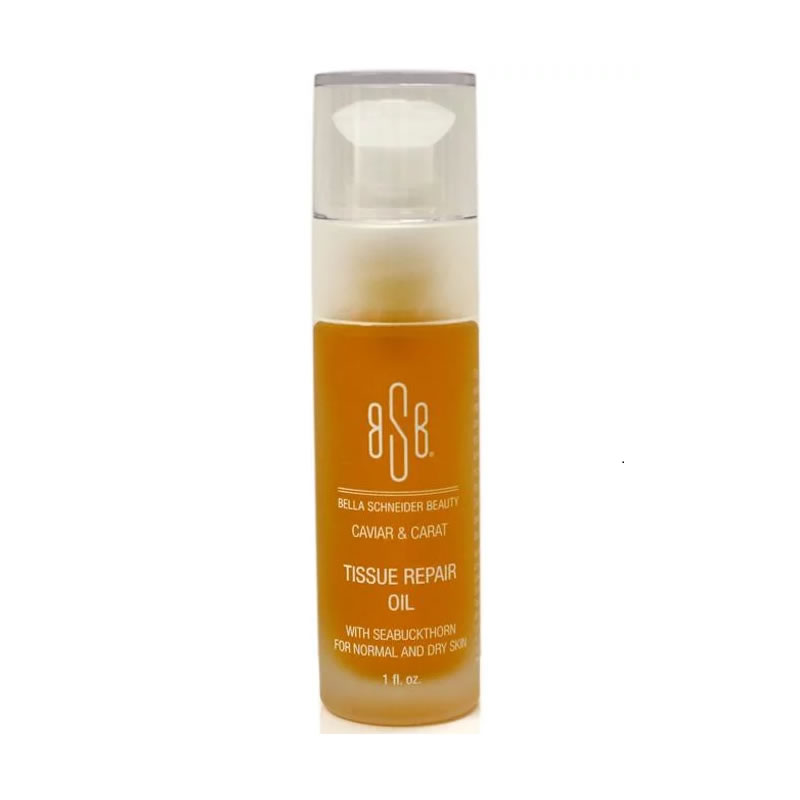 BSB CAVIAR & CARAT Tissue Repair Oil
This concentrated and nourishing multitasker is ideal alone or as a revitalizing add-in to your favorite moisturizing cream. Fuels cell regeneration and improves skin texture. Contains the newest occlusive, non-penetrating, non-comedogenic formula for trapping moisture. Normal and dry complexions only.
Price: $65
Size: 1 oz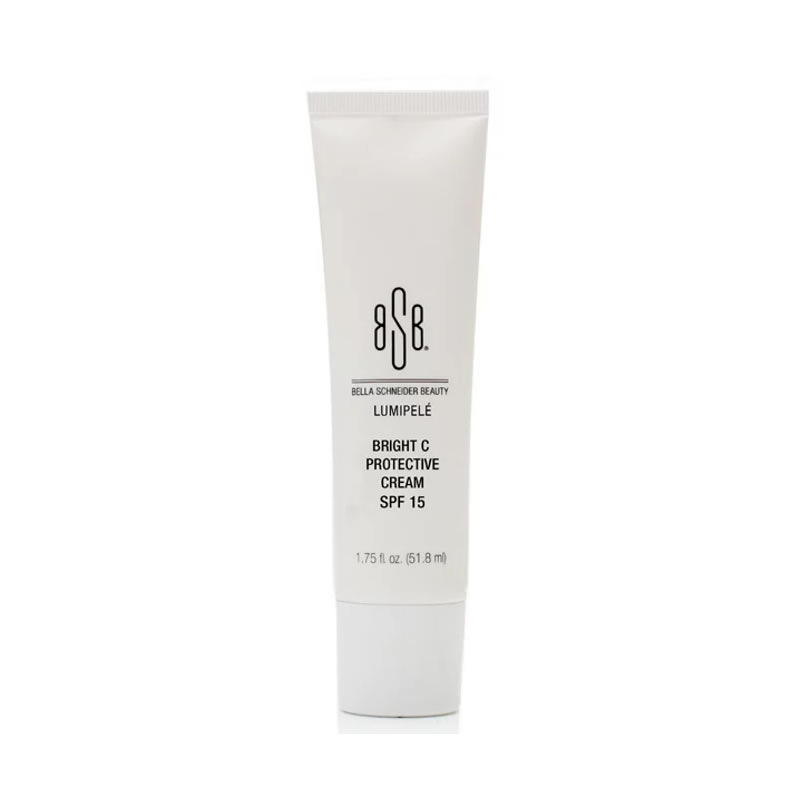 LUMIPELÉ BRIGHT C PROTECTIVE CREAM SPF 15
An ideal day cream for mature, hyper-pigmented skin, or for any type of skin with a tendency to develop uneven pigmentation. Contains ingredients that lighten the skin and calm it, in order to inhibit the process of future melanin formation, associated with skin darkening.
Price: $42
Size: 1.75 oz